Her Dying Day is out there in the world. Finally. Unbelievably.

And she was a bestseller on launch day.
60 people came to my book launch event at the Barnes&Noble at Congressional Plaza on Tuesday, June 7th. I was flabbergasted and delighted to talk to so many people about who the story of a 24-year-old escapee from a goat commune and her search for answers in the disappearance of Greer Larkin.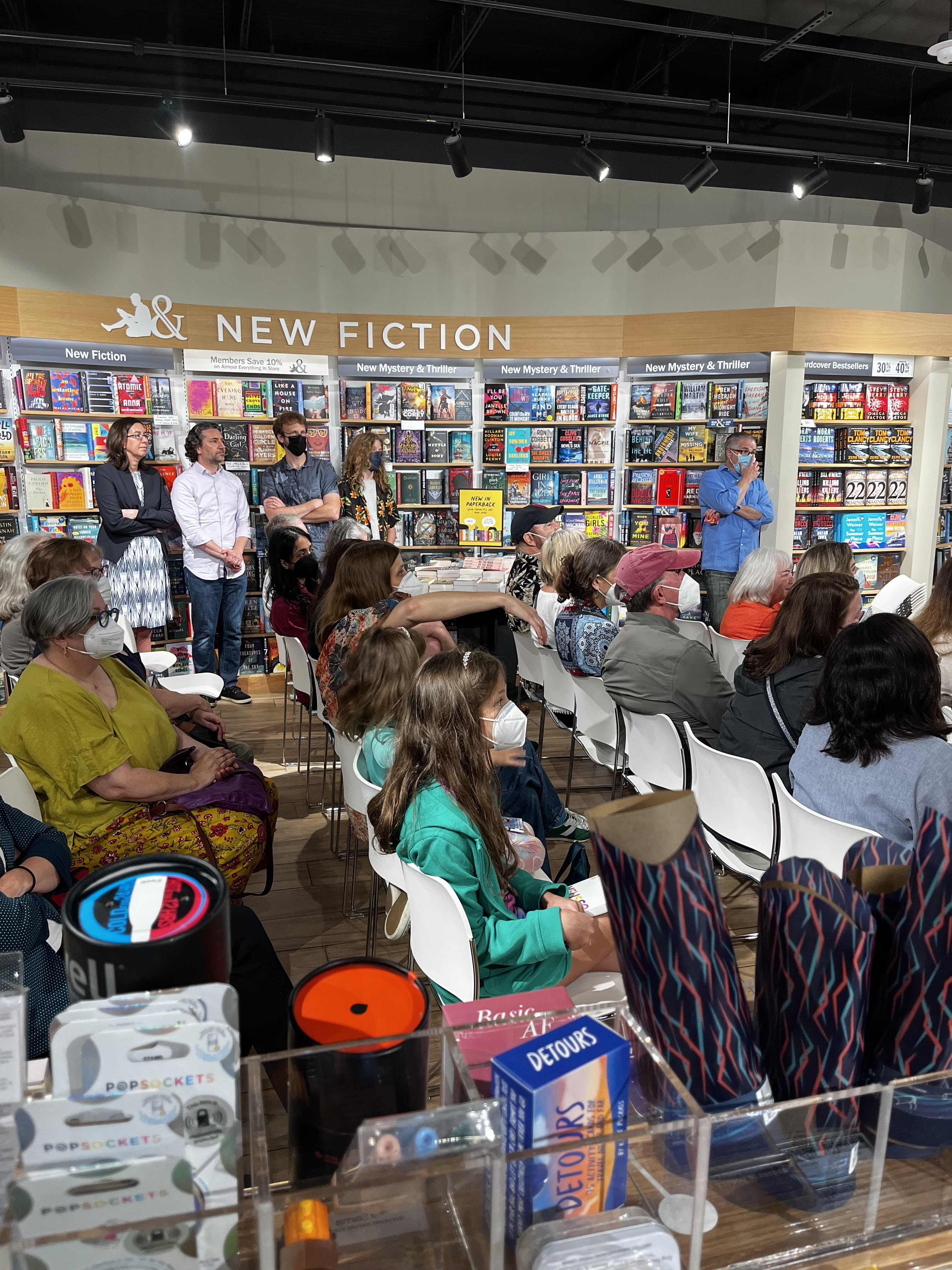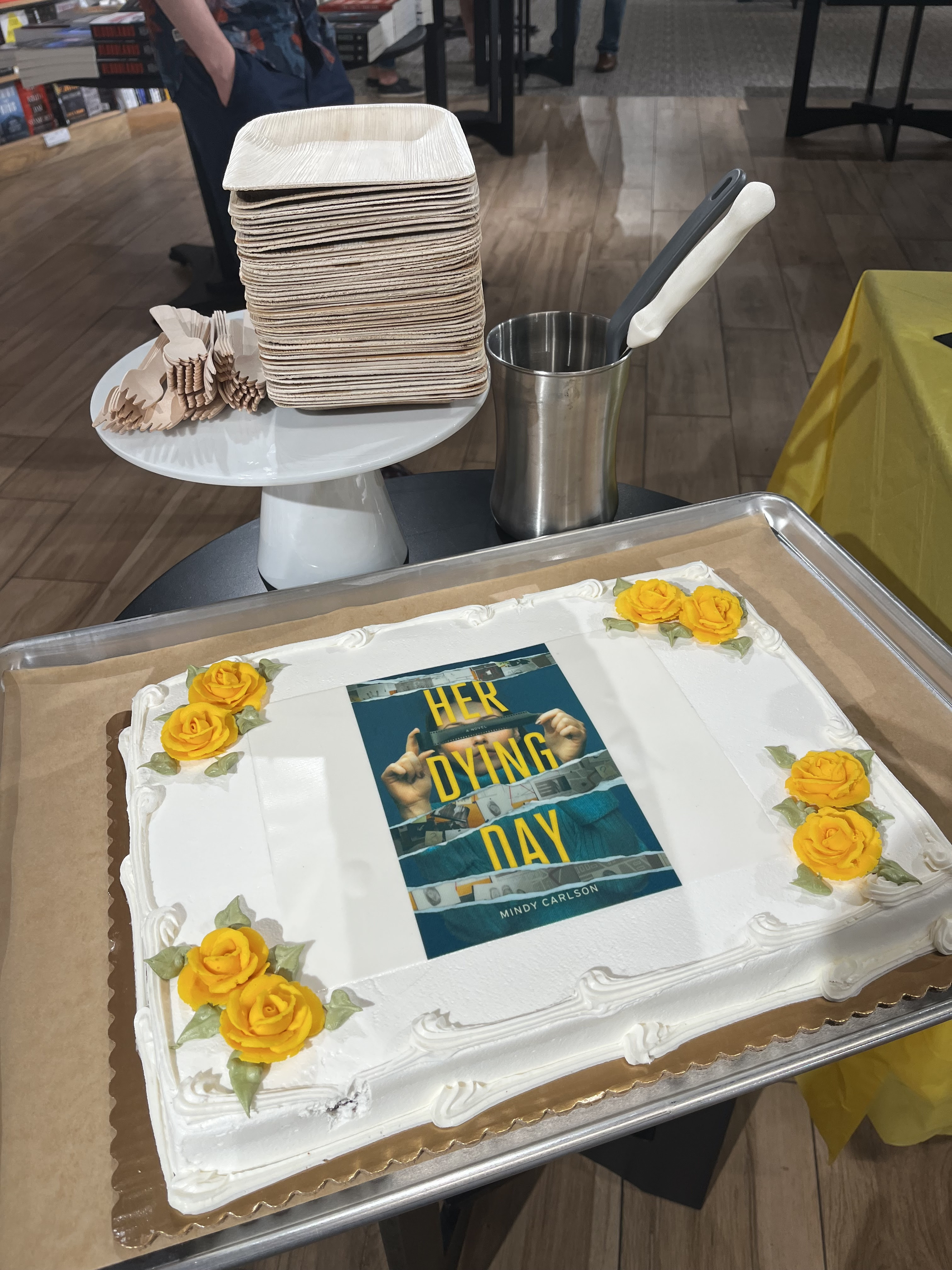 People are loving June and her search for Greer Larkin. They are calling Her Dying Day a "twisty page-turner" and "an ideal marrying of the "who-dun-it" genre with wit and comedy." It's absolutely thrilling that you are reading and actually loving a story I thought up and wrote down.

If you are one of the many who have read Her Dying Day, please go to Amazon, Barnes&Noble, and/or GoodReads and give it a 5-star review. Posting a review, especially if I get 50 reviews on Amazon, activates the algorithm and helps other people find me. (The things you learn about book sales once you become a published author.)

Now for the book tour!

THIS FRIDAY, June 17th, at 7:00pm CDT (5:00pm Arizona/8:00pm EDT) I am in virtual conversation with Evie Hawtrey, author of And By Fire, and Kate Khavari, author of A Botanist's Guide to Parties and Poisons, hosted by The Poisoned Pen Bookstore in Scottsdale, Arizona. It's going to be a blast.
You can get there through any of the links below.
FACEBOOK
YouTube
ZOOM
Meeting ID: 889 7560 4292
Passcode: 640717

My next book event will be Tuesday, June 21st at Beaverdale Books in Des Moines, IA at 6:30pm. I will be in conversation with Kali White, author of The Monsters We Make.

Then, on Thursday, June 23rd at 6:30pm, I will be speaking at the Charles City Public Library and on Friday, June 24th at 7:00pm, I will be speaking at Prologue Books and Wine, both in Charles City, IA (my hometown).

On, Saturday, June 25th I will be signing books at Once Upon a Crime in Minneapolis, MN from 12:00 until 2:00pm. Once Upon a Crime is a cornerstone of the mystery book world and I am excited to be signing there.

Finishing up my Midwestern leg of my book tour, I will be hosted by Swamp Fox Bookstore at Craft'd Coffee Shop in Cedar Rapids, IA at 7:00pm. Nearby is the awesomely named Need Pizza and if you're feeling bold, you can visit Wildside Tattoo shop across the river.

Then I'll be off to Colorado and California. I would LOVE to see you. I mean that. I had friends show up at my book launch I hadn't seen in over ten years and it was a delight. Stop by and bring 5 of your closest friends.

Thank you for being a part of Her Dying Day. I couldn't have done this without you.

Mindy